Fun classroom games are a great way to build relationships, help students focus, and the best way to creatively introduce new information.
All kids love to play!
However, the best part is that there are several unsung benefits of play for a student's holistic development. Experts reiterate time and again that play is fundamental for all children. In fact, it has many advantages like replenishing the mind, body and keeping kids full of life.
Let's delve in to learn more about fun and educational games!
Why Classroom Games are Important for Kids in the online Classroom?
From ancient times, traditional games have been an integral part of the culture in the United Arab Emirates. Games like Khusa bossa, ADACH, and almerihana have always been the top favorites. And now with the new paradigm of 21st-century learning, gaming, and game-based elements are a popular choice among students and stakeholders in the U.A.E.
Games in classroom have the following advantages:
Better Concentration
For almost all age groups, games are a great strategy to improve the student's focus and concentration. These help students acquire essential problem-solving skills. Because children enjoy solving challenges and think divergently to move from one level to the other.
Positive Learning Environment
Another great advantage of games for kids is that it helps students to establish relationships and promote collaboration. Group-based activities and games allow numerous opportunities for peer interactions. In addition, these help students to learn how to perform and communicate in a supportive environment.
Skill-Building
Games idea is wonderful to teach skills like critical thinking, teamwork, social skills, etc. When children play together they learn how to interact with each other and this teaches them the true value of being a good team player. All in all, they gradually learn the importance of contributing to a team/group.
Do you know that gamification (game-based learning) is a striking feature of online learning?
In fact, it is features like these that make online schooling a booming trend in the UAE!
Prominent online schools saw a spike in the number of enrolments post the pandemic. In the year 2022, there was a notable 25% increase in the number of high school students who opted for blended or virtual learning
Let's explore further and see how fun games and classroom activities can help students in an online learning environment.
How Do Classroom Games Help Online Students?
Student Progress
In an online learning environment, games for kids help teachers to track a student's learning. As a feature of the top online schools, game elements are linked to the curriculum. And these are effectively used by teachers for assessments as well. Quizzes, puzzles, and gamified assessments highlight the minutest learning gaps for further action.
The trend of using games is quite popular amongst the stakeholders. 57% of teachers reported they used digital games at least once a week (in 2015).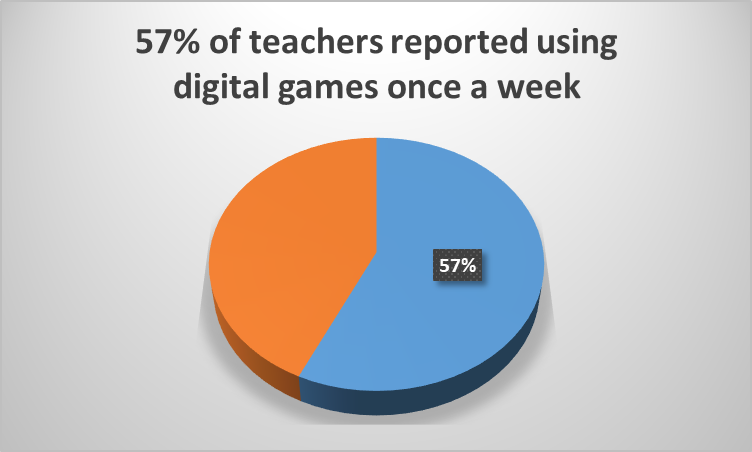 Reduce Stress
Educational games are also an excellent way of reducing stress. Playful pedagogy creates numerous opportunities for students in an interactive learning environment. And in this way, it helps in reducing negative emotions like stress, fear, etc., and connects the students better with the content.
Critical Thinking
The mesmerizing world of classroom games also nurtures innovative thinking. It allows students to invent new solutions to problems. And in this way, it promotes the critical skills of online students.
Examples of Educational Games & Benefits
Create a Story
Story creation is one of the best classroom activities in an online or traditional classroom. You can add a perfect touch of creativity by giving students a word limit (like restricting them to 5 or 8 words). And it is also great to assign a story writer within the group to jot down the story parts. Try giving the students different genres (like mystery, fiction, fantasy, comedy, etc.). And let them extend a story as per the given genre/topic.
Science Vocabulary/Science Charades
To help students master the trickiest science vocabulary, you can try classic games for kids. For example, try games that include guessing names through actions/pictures/definitions, etc. You can also add fun elements like a short debate with facts, arguments, additional information, etc.
Classic Word Games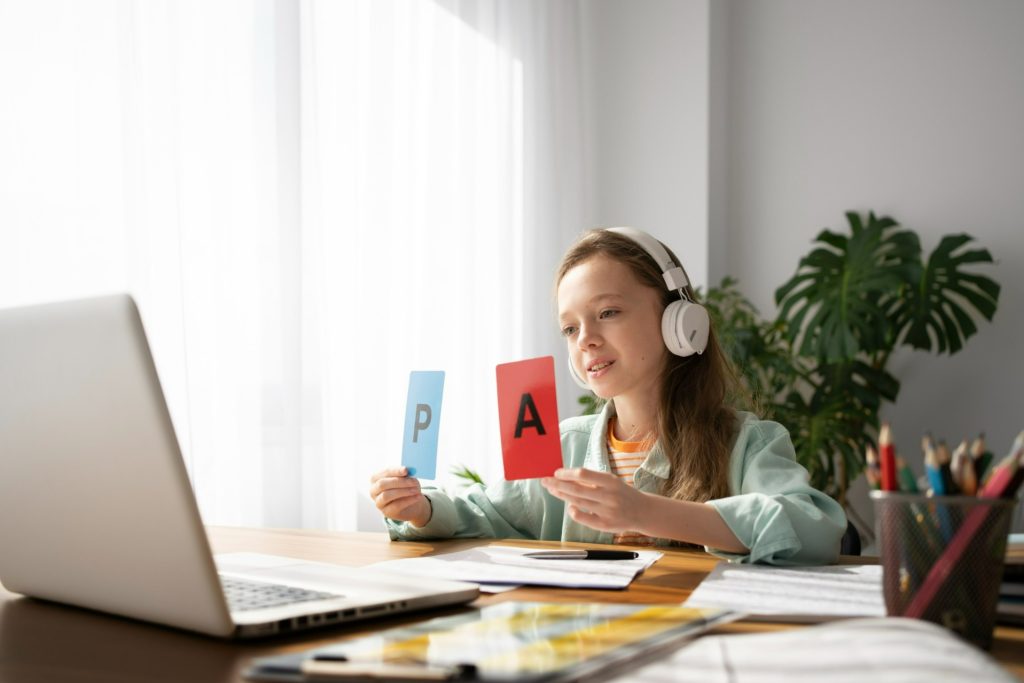 Some evergreen games in classroom can make the learning environment vibrant and joyous. Do not miss out on trying Hangman, Spelling Bee, Pictionary, Crosswords, Tongue Twisters, Dictionary, etc. Add variations with a limited number of guesses. And also introduce some game-champion charts as a positive reinforcement technique.
Most of these popular games also have online versions. These can be used in any classroom be it virtual or physical.
Sandbox/Open World Games
In general, sandbox games are ideal for online students. Because they allow a great amount of freedom. And have immense scope for creativity. You can make use of such games for online students. In addition, these games can also be used to connect other activities like writing one's experiences, sharing community patterns, etc. Popular Sandbox games like Minecraft are ruling the gaming markets now. Use these opportunities to give a real-world experience to your students.
<If you wish to know more about the educational uses of Minecraft, read this detailed article Minecraft In Education: How To Use Minecraft In The Classroom>
Math Games
Fun and educational games for Math include problem-solving activities related to real-world issues. Introduce concepts through these games. And help students to build a solid understanding of the content.
Some Interesting Facts
Globally, the gaming market is growing at a stupendous rate. And United Arab Emirates' love for gaming makes it a highly promising sector. Credible journals share reports about the tech-savvy nature of the youth in UAE.
According to The National News, around 60% of the Middle East population are gaming enthusiasts. This means that the power of games for kids can prove to be an efficient tool in the teaching and learning processes.
Final Words
Well-planned games have great educational and entertainment value. These games can reduce distractions, and help in covering up the learning curve. In addition, these also support introverted students to discover their true potential.
Go ahead and review the best games that you can incorporate in your physical or online class. And stay motivated by imagining the joy of children enjoying games in classroom!
Thanks for Reading!
Frequently Asked Questions
Do Games helps in learning skill?
The entire games idea is to help children learn necessary skills and perseverance to keep trying despite failure. Several educational games improve a student's learning in many ways that are at par and even better than the regular classroom activities.
Advantage of educational games in classroom?
These games are highly engaging for students. Because they help them to learn without the fear of failure or being judged. Almost all types of students enjoy the game-elements.
Are there disadvantage of classroom games for kids?
Too much of this habit can make a student lethargic towards traditional learning practices. Excessive indulgence in gaming can also make a child addicted to it.
Suggested Read