Gaming and education have been associated for quite some time now. The new teaching and learning game-based methodologies have come a long way. Today, many top traditional and online schools integrate gamification into their curriculum to enrich the student's learning.
Do you know that the U.S.A. has the largest share of the game-based learning market in the world?
Well, here are the exact figures!
It was 3.9 billion US dollars in 2021, and by the year 2026, this revenue is estimated to be 10.6 (Billion U.S. dollars)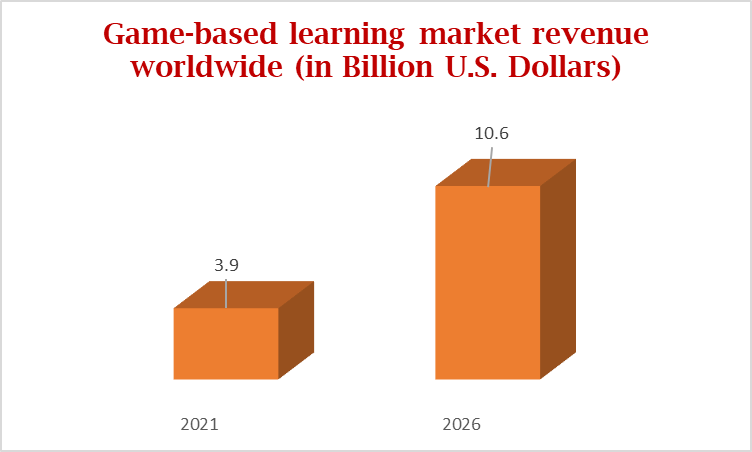 In this age of innovation and digital learning, Minecraft is educational in many ways. Parents and teachers can make use of it to trigger a child's creative side. And it is great to help them with skill-building as well.
Let's get ready to decode more about this interesting topic!
Read on.
What Is Minecraft?
Minecraft is a computer game that helps in developing skills like problem-solving, exploration, imagination, creativity, etc. It engages the players through opportunities to create objects with blocks. And also has options to build structures. This popular video game has recently hit an unbeatable mark of selling 300 million copies across the world.
Broadly, Minecraft is a sandbox game i.e. it falls under this genre of open-ended games mostly based on survival and has lots of scope for creativity. The players enjoy various crafting tasks. And use their problem-solving abilities to make it through survival modes. This game is available for almost all types of users such as the ones who use Windows, Linux, PlayStation 4 and 5, Xbox (Series S and X), etc.
This game was released in June 2010 by Mojang Studios (Formerly, Mojang Specifications).
Interestingly, this popular video game has a fantastic sales trend too. This upward trend was highly consistent for many years.
Take a look at their sales trend:
Despite these promising patterns and their popularity, some stakeholders doubt is Minecraft educational. Let's understand step by step and figure it out ourselves.
How to Use Minecraft in Education?
This game has a special 'Education Edition'. Teachers can make use of the game's resource page and also opt for their starter kit. This game has hundreds of lessons for all age groups.
For teachers, Minecraft is educational in many ways. Let's discuss these through some examples.
Creating Stories
Teachers can use this educational tool to encourage students to create new stories as per their characters. They can allow students to come up with numerous innovative ideas and create a story plot using this game and characters.
Boosting Knowledge
Teachers can make use of Minecraft in education by exporting various historical structures or global heritage sites. This game has an import option that teachers can use to teach history etc. Students can explore these places/structures of historical importance and gain more knowledge about them. All this helps them to unleash their knowledge and promotes collaboration. After the classes, students can also discuss the facts that they discovered with their friends.
Reading & Writing
Another way of using this game is to get the students to use the plots and create presentations, write-ups, or essays on their opinions. These will help them learn how to make predictions, giving them opportunities to visualize. Teachers can come up with activities related to this game, and promote reading, and writing along with out-of-the-box thinking.
Exploration Through Pre-Built Lessons
Many teachers across the world are already using Minecraft and education to strengthen their understanding of subjects, and concepts. The best thing is that teachers can find age-appropriate lessons and choose the Minecraft world as per their specific objectives (that they need to download). They can support the student's learning through the lesson type that has options like Science, Computers, History, Art, etc. Students can explore various possibilities and also collaborate with their peers to discuss their findings.
Applying Skills
We can also teach students how to apply the acquired skills brilliantly with this game. For instance, a student can learn the ways of applying the knowledge that they acquired in the classroom to a simulated world. Scenarios like making purchases judiciously, selecting the right aid/tool to get work done, etc. are perfect to teach them the ways of applying concepts that they learn through various topics in the classroom.
<If you wish to know how the expert educators of International Schooling support the process of developing real-world skills in students, do connect with us.>
Reasons Why Minecraft is Educational for Kids
Problem-Solving
Skill-building is the aim of 21st-century learning. Minecraft and education support the same endeavor of building skills in children. Problem-solving is a highly valued skill in this digital age. And this game offers challenges to help children derive their survival strategies. This engaging game helps them to learn the strategies for dealing with problems (like handling obstacles and monsters in the game). And it encourages problem-solving skills.
Calculations and Math
Children can learn several mathematical concepts through the mesmerizing experience of this game. They learn about shapes, understand the use of blocks in various ways, and also tackle problems related to calculations and geometry. All these engaging experiences support the curriculums of traditional and online schools. And these game elements add great value to the young learner's academic foundation.
Real-Life Skills
This game teaches several great concepts like demand and supply and helps the child to make cost calculations. It also provides opportunities like estimating the need to make new purchases. Other than this, they also learn the importance of making judicious use of resources. And eventually, they grasp real-world concepts and acquire the necessary skills.
Importance of Choices
For children, this game is also a wonderful way to understand the importance of simple choices that help to work faster and improve productivity. When children make purchases of simple machines to build something, they pay a price that makes a product worth some value. They learn how things should be utilized well to get the value of their money.
So the next time you think is Minecraft educational, do consider these points.
Tips for Using Minecraft Education
Take Care of Minecraft Addiction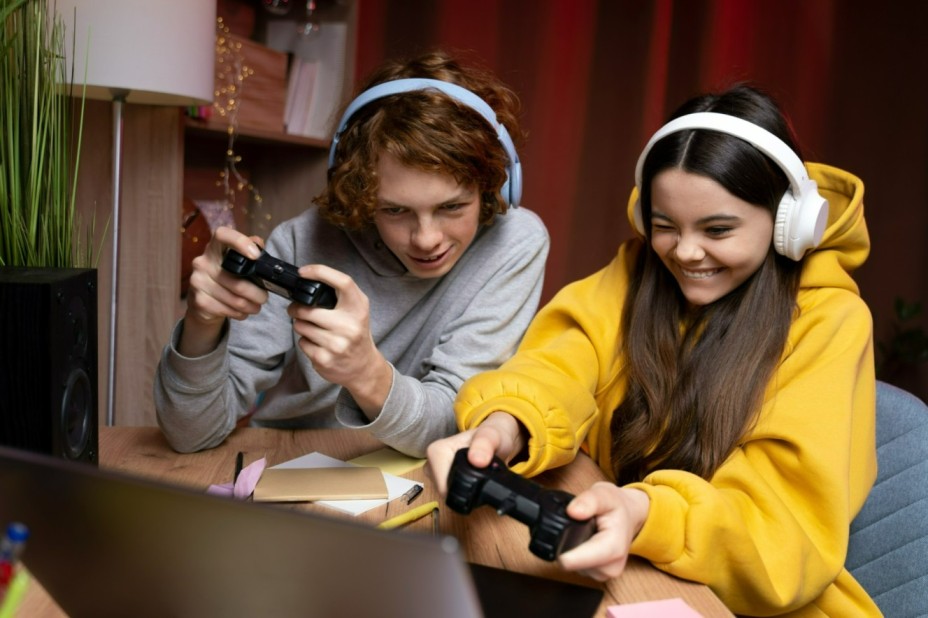 Gaming can be harmful in some ways when an individual does not know the limits to stop. The BBC published an enlightening article in 2015 that highlighted some ill effects of excessive gaming habits. If one overindulges in games, some parts of the brain that are responsible for emotions, learning, and behavior can become underdeveloped.
Gaming and education should never be mistaken for excessive play hours outside school timings. Because this can lead to excessive screen time as well.
Do you know that screen time is already a big concern for children in the U.S.A.?
Yes!
The ideal screen time for children is only 2 hours a day, here's a look at how much time the children spend in front of a screen:
Children between the age groups of 8 to 10 years spend around 6 hours a day in front of a screen. Similarly, the children between 11 and 14 years spend as much as 9 hours. And for the age group 15 to 18 years, the screen time is around 7.5 hours. Source- Centers For Disease Control and Prevention.
| | | |
| --- | --- | --- |
| Age Group | Actual Screen Time | Ideal Screen Time |
| 8 to 10 | 6 | 2 |
| 11 to 14 | 9 | 2 |
| 15 to 18 | 7.5 | 2 |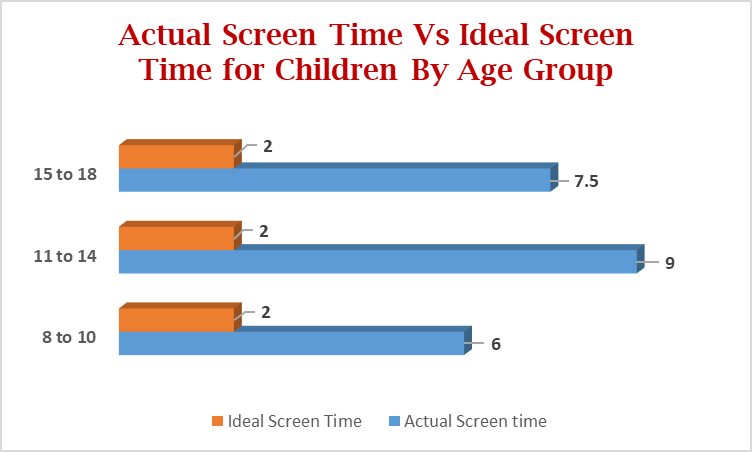 Privacy
While it is true that Minecraft is educational when used in the right way (as per age group and moderation), parents and stakeholders need to take care of privacy too. They must have the basic knowledge that helps in keeping personal information safe. Because they must ensure that there is no sharing of sensitive information (account-related, etc.) whatsoever.
Controls and Exposure
All parents and teachers must know that children can collaborate with others and get exposed to inappropriate language or behavior through this game. There is always a risk of conflict in the infinite worlds of this game. And all this can have adverse effects on children. We must limit all this kind of exposure and report any issue instantly to the concerned authorities (in school or at home).
Final Thoughts
In this educational landscape of innovation, Minecraft in education offers many possibilities. Teachers, stakeholders, and institutions can make the most of its game-based learning. And use the power of gamification to unlock the creativity of kids seamlessly.
Thanks for Reading!
Frequently Asked Questions
How much does Minecraft education edition cost?
As per their official website, there are two ways of purchasing Minecraft education for organizations namely 'Academic' and 'Commercial'. For the eligible institutions, it costs 5.04 US dollars (pricing per user, per year as per local currency pricing). For the non-eligible institutions, it is priced at 12 US dollars.
Is Minecraft educational game?
Gaming and education have been linked to each other for quite some time now. Sandbox games like Minecraft have great educational value. However, there are some threats as well such as exposure to inappropriate language and privacy, etc. Stakeholders can make use of this game in many ways across all age groups.
Is Minecraft for Education free?
The trial version of Minecraft is free. You can either try it through a demo lesson or take a free trial. It is mandatory to have a Microsoft 365 account or an Office 365 Education account to get a free trail. However, the demo lesson does not require an account.
Suggested Read