Many academicians believe that educational alternatives are a silver lining to the dark phase of Covid-19. As alternative school arrangements have gained immense popularity amongst the masses. The pandemic has certainly brought us closer to student-centric choices outside the vicinities of traditional classrooms. This also added a new dimension to our existing designs. Even after the schools reopening many students and stakeholders across several parts of the world are embracing the benefits of homeschooling.
The growth trends and revenue generated prove that this trend has picked up and is here to stay in the year to come!
The revenue generated by online education is expected to reach a mark of US$166.60 billion in the year 2032. In fact, the raising rates of internet penetration are likely to drive the online education industry's growth rate even more in the years to come.
Let's explore the dimensions of homeschooling and figure out more about this booming trend!
What does it mean to Homeschool a Child?
Homeschooling is a choice of opting out of the regular schooling system. Through this option, parents continue a child's education at home. Parent-driven homeschooling is carried out by the parents at home. They have options of seeking the help from trained professionals (like tutors). And can also purchase homeschooling curriculums if they wish.
History of Homeschooling Movement
The homeschooling movement started in the U.S.A. back somewhere around the time in 1970's. The initial idea was to break free from the negative influences of traditional schools. In fact, this option was the most preferred by Christians who later succeeded in getting legal status for this educational choice.
Since the beginning, academicians and stakeholders always had mixed opinions about this choice. However, most of them believed in the homeschooling pros and cons. And all this later made way for more structured choices like online homeschool programs.
Who does Homeschooling?
In the past couple of years, the world saw the advantages of home-based education wherein parents had to take charge of their child's education during the pandemic. Students who needed more tailored instructions availed the benefits of homeschooling (through online homeschooling). However, even after the pandemic, more parents started considering this option as a permanent solution to many problems that exist in the traditional schooling system.
In the present times, this alternative is not just for differently-abled, gifted, or slow learners. In fact, this option is now a preferred model for many types of students across learning styles and intelligence types.
Parent-driven homeschooling is not easy and feasible for many parents. In fact, it can be quite demanding for many of them. Besides not all parents are fully trained in teaching kids at home. For the ones who wish to take up this choice for their children without adding much burden to their lives, another option is online homeschooling programs.
How Popular is Homeschooling?
This upward trend is already visible after the pandemic. In the U.S.A, 3.3% of students were homeschooled by the year 2012. There was a sudden spike in these numbers as these grew to 5.6% by 2021.
In the next section, we will discuss the varied options that you can take up to homeschool your child including online homeschool programs.
Why Do Parents Choose Homeschooling Programs?
Best homeschool programs or simply homeschooling offer a number of benefits. As per the National Center for Education Statistics, 34% of parents opted for this alternative due to the school environment. 17% were not satisfied with the school's instructional quality. While 16% of them wanted to impart religious instructions.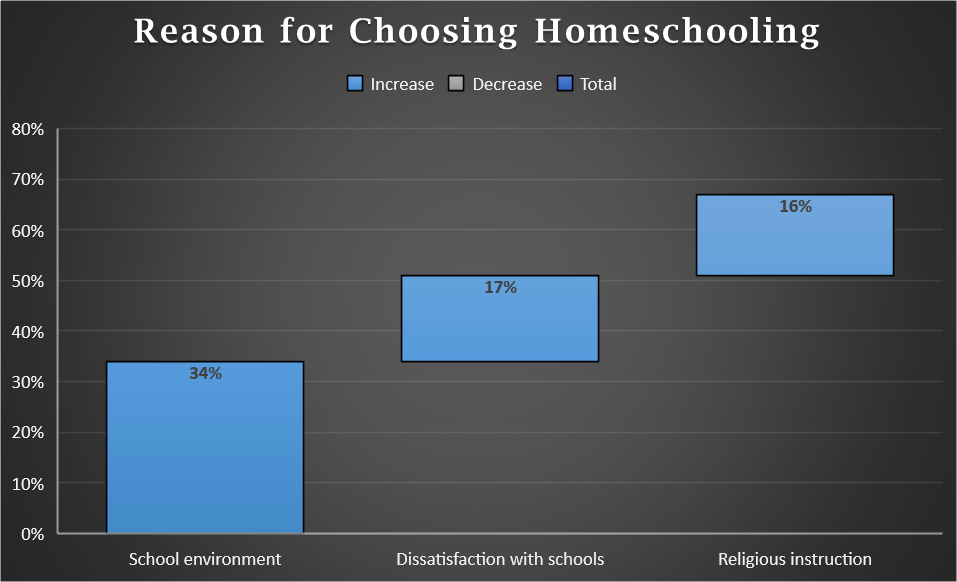 In the recent past and the virus threats, safety concern was another obvious reason for choosing this educational alternative.
Let's scrutinize some advantages of online homeschool programs:
Benefits of Accredited Homeschool Programs
Empowerment and Mastery Learning
With Homeschooling, a student can decide moderate, fast, or slow pace to acquire a good understanding of the content. Because this educational choice creates a learning environment that allows freedom for the student to decide his/her pace of learning with a lot of flexibility.
Quality instructions
Online homeschooling can offer an instant resolution to many problems.
With homeschooling, students can gain more knowledge and strengthen their understanding till the time they master a topic. This choice also resolves the issues of teacher quality and educational equity through structured options like online learning programs offered by accredited online schools.
Suitable for Students with Special Needs
For decades now, we are looking for credible solutions for the issue of inclusiveness. Because our differently-abled students are still at risk of being bullied or discriminated in a regular school. Lack of empathy and mistreatment impacts the mental health of disabled students in regular schools. And this new mode of virtual schooling is a fresh start for many such students who wish to thrive securely at their own pace.
How Do Online Homeschooling Programs Work?
You can find accredited online schools (for all K-12 grades) with highly affordable programs including homeschool kindergarten programs. These schools carry out the teaching and learning processes through an online learning platform. And students can attend online classes under the guidance of expert online teachers.
The virtual learning platform has all the elements of a full-fledged school. It contains all online resources. And modules are divided into smaller sections (lessons) in the right order. Students are under the constant monitoring of intelligent mechanisms. And parents can track their progress, interact with the teacher (virtual PTM's), and also check periodic progress reports to know about their child's learning. The human touch of an online teacher is one of the USPs of the best homeschool programs offered by online schools. Because this gives the parent/parents a perfect idea of the child's learning that includes automated grading along with the teacher's feedback. Technology in learning highlights the minutest learning gaps. And small batch sizes improve the overall quality of teaching and learning.
How to Check if an Online Homeschool Program Is Legitimate?
An accredited online program offers credentials that are accepted globally at the next stage of formal education. You can check the status of accredited (of an online school). And be sure about its legitimacy. An accredited institution meets the required quality standards. And these are accepted by colleges, employers, and universities.
Clearly, the world is all set to accept this brilliant paradigm. As online education is already depicting a stupendous growth rate year after year. Before we wrap up, here's a look at the prospects of virtual learning in the upcoming years.
Market Insights for online homeschool Programs
The global E-Learning market is growing. And it will see a stupendous growth rate with a CAGR of 10.3%. As of 2021, this market touched the mark of US$250.8 billion. While it is projected to touch a much bigger figure by 2026 (US$457.8 billion).
Similarly, an upward trend was also visible in the US venture funding for Edtech. In the year 2017, the U.S venture funding was only $1billion. This figure was around $8 billion in 2021.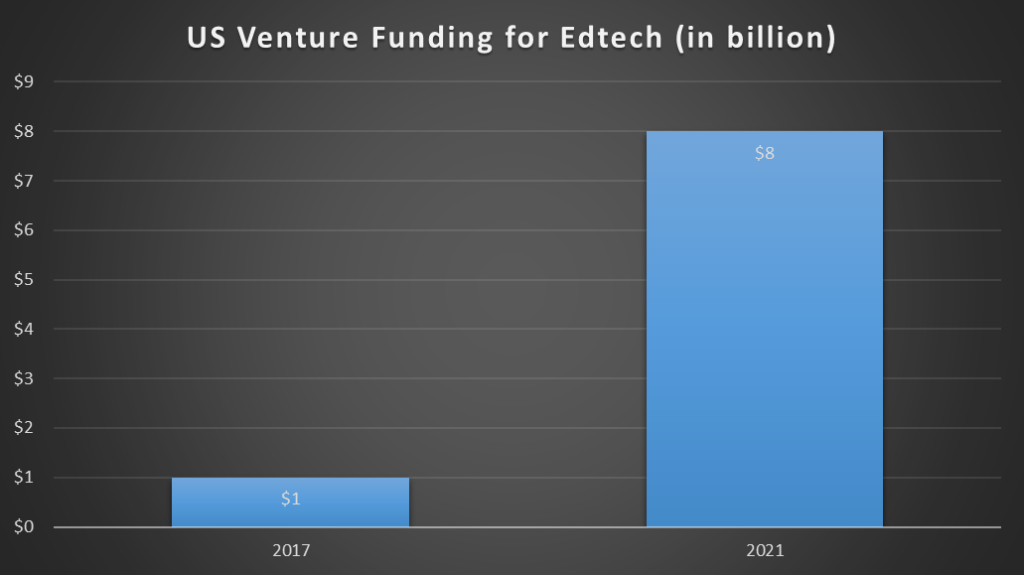 Final Thoughts
Be it skill-building or catching up on lost time, online homeschool programs have supported students through an all-new paradigm in the world of education. Globally, this new model is already gaining popularity with its unmatched advantages. And in the upcoming years, we will have more and better educational alternatives like accredited online schools.
The good news is that our students can already experience a range of advantages through this option. Affordable accredited homeschool programs are open to help students unleash their real potential. And with this, the power of global education is right within our reach!
Thanks for Reading!
Frequently Asked Questions
What are the pro and cons of homeschooling?
Pros of home-based education:

More flexibility
No peer pressure
Tailored education
Pacing options as per individual needs
More free time to pursue hobbies/interests/passion
Independent learning opportunities
Equally suitable for differently-abled students
No hustle-bustle and daily traveling
Cons of this option can be:

Too much dependence on network availability
Limited offline study options
Legitimacy issues in many parts of the world
Parent-driven – Lacks quality if the parent is not trained to teach a child
What is the process to choose a homeschool kindergarten program for my child?
An accredited online school that covers the entire K-12 grades readily has the choice of homeschool kindergarten programs. You can interact with the academicians of the selected school through a virtual session. Book one of these and keep your questions handy along with a checklist. Scrutinize all the facts, check the fee structure, and look for additional perks (like extra classes on request and teachers revert timelines for messages/e-mails, etc.). If you are sure about the offerings, start with the procedure of enrollment (as per the school's requirements).
Are all online homeschool programs legal?
Only fully accredited online programs are legitimate. You need to check the status of accreditation to be sure about the legal aspects. Most online schools also upload the proof of their accreditation on their official website. However, it is always advisable to know the basics of the accreditation process, it's types to be sure about making the right choice.
**************************************************************************************
Suggested Read